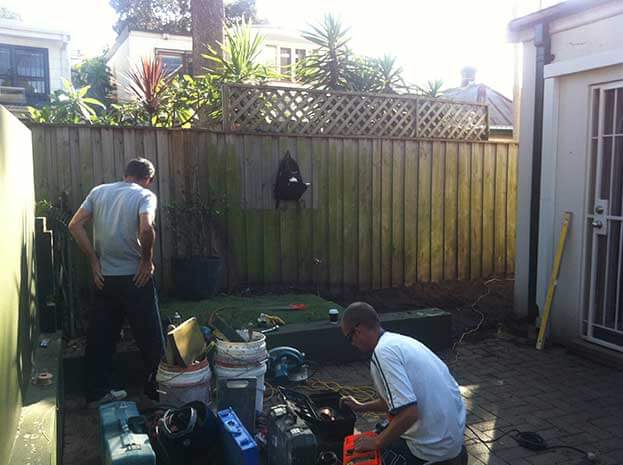 AllSpace Paving and Decks are some of the leading landscapers in Annandale, specialising in decking and paving to create your dream outdoor space. Whether you need a sturdy retaining wall or gorgeous timber decking, Annandale can count on AllSpace Paving and Decks. Having served the local area for over 10 years and having a total of 20 years of industry experience, homeowners can be sure we have the skills and expertise required to get the job done.
Paving Annandale
As paving experts, we have a particular interest in old-school, large format paving, which is sure to make a statement in your outdoor space! We also have the expertise to combine paving and decking on the one level, creating a truly integrated outdoor space for our customers. When it comes to paving, Annandale homeowners need look no further than AllSpace Paving and Decks, the team with the passion and knowledge to make your landscaping vision come to life.
Decking Annandale – Timber Decking Builders
In addition to paving, we are also known for our quality decking in Annandale, Glebe, Dulwich Hill and the rest of inner western Sydney. As some of the leading deck builders near Annandale, locals can count on AllSpace Paving and Decks for innovative decking solutions, creative designs and quality installations. Using a high-tech screwing system and coating all our decks with UV resistant oil, we ensure you can enjoy your deck for years to come.
Areas We Serve