September 2013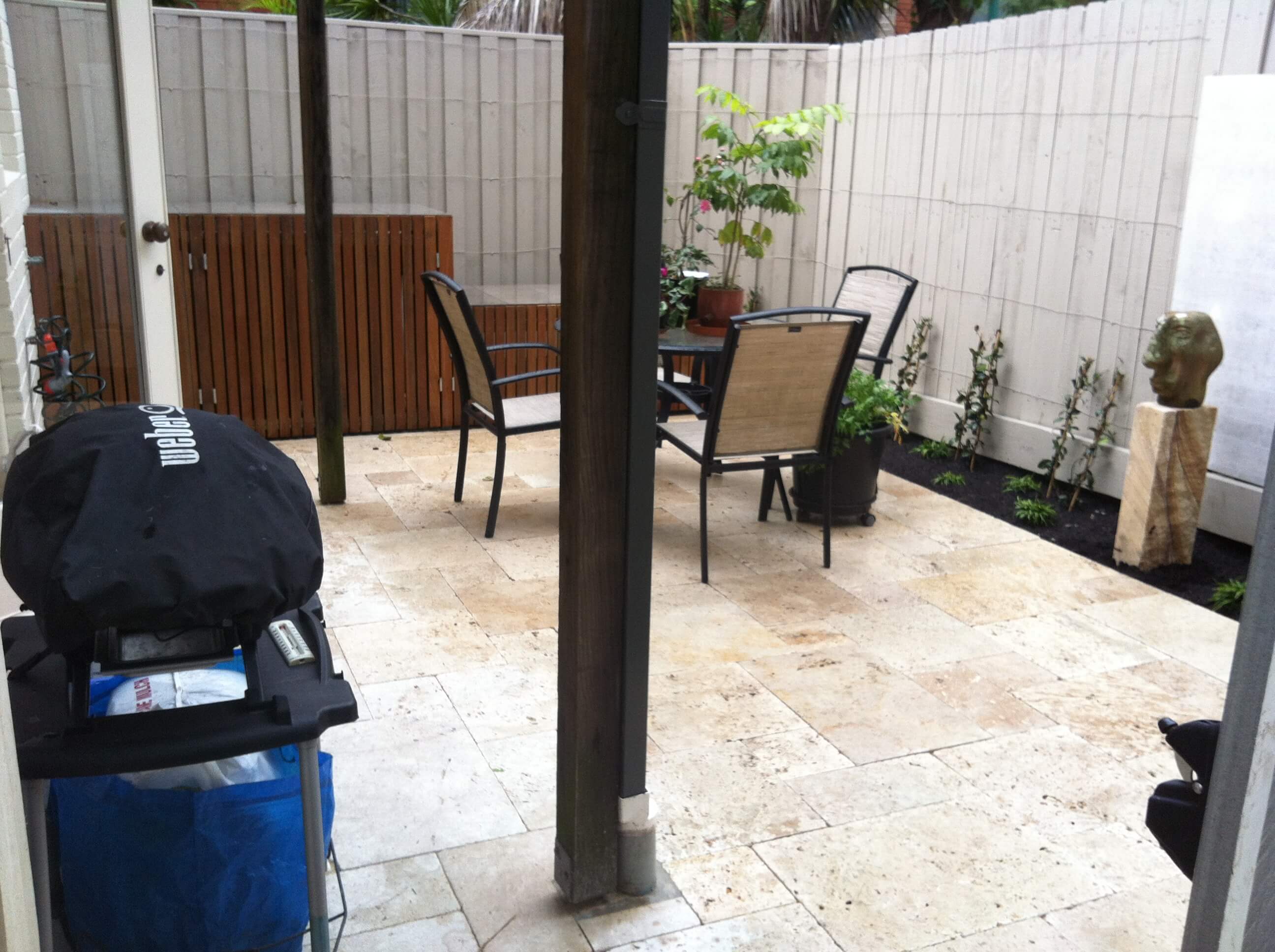 Paving, Fencing and Bin Storage in Glebe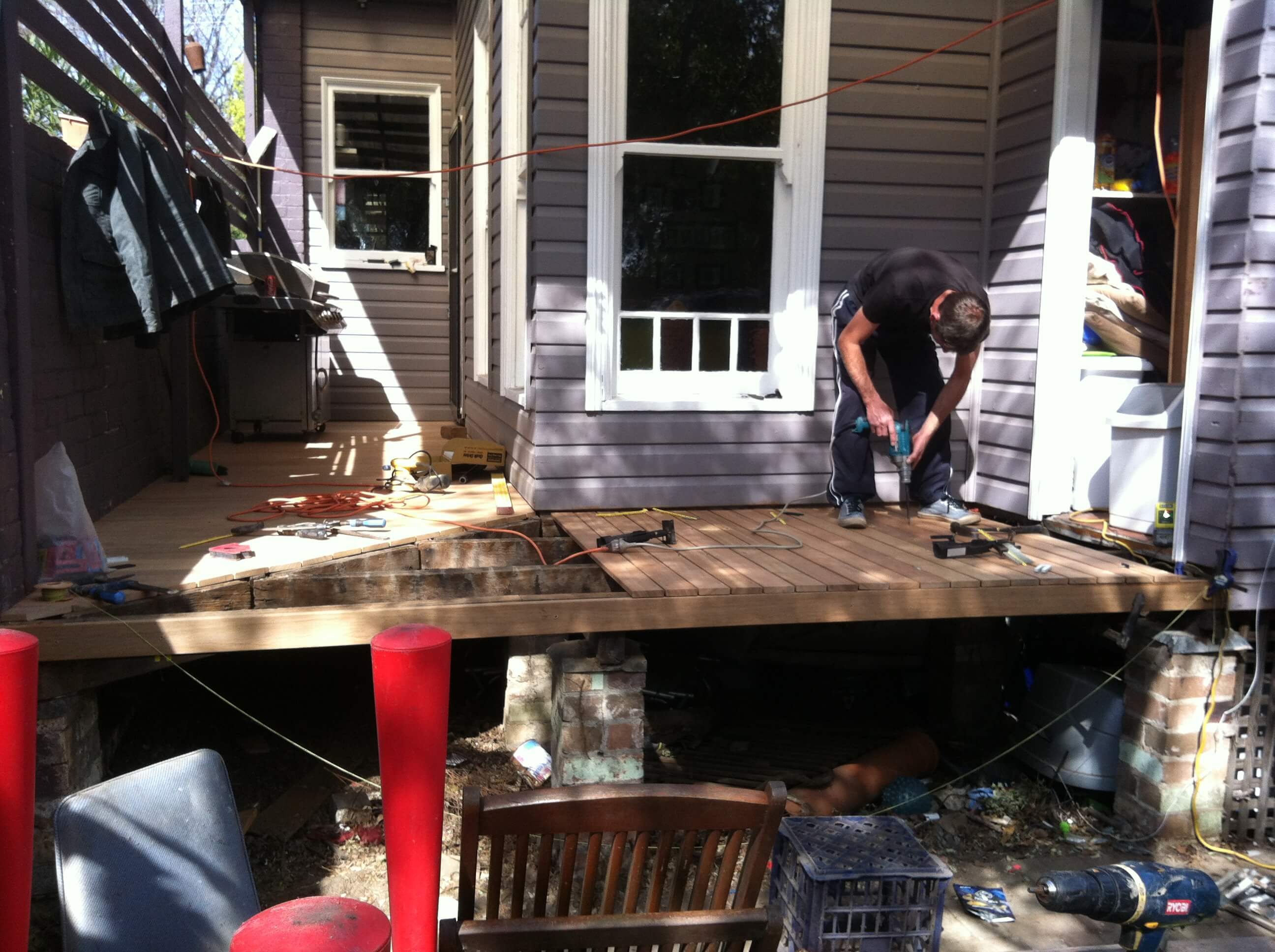 Work in progress renovating a tired timber Deck, Screen, Stairs and Pergola. Installed new roof and guttering and downpipes.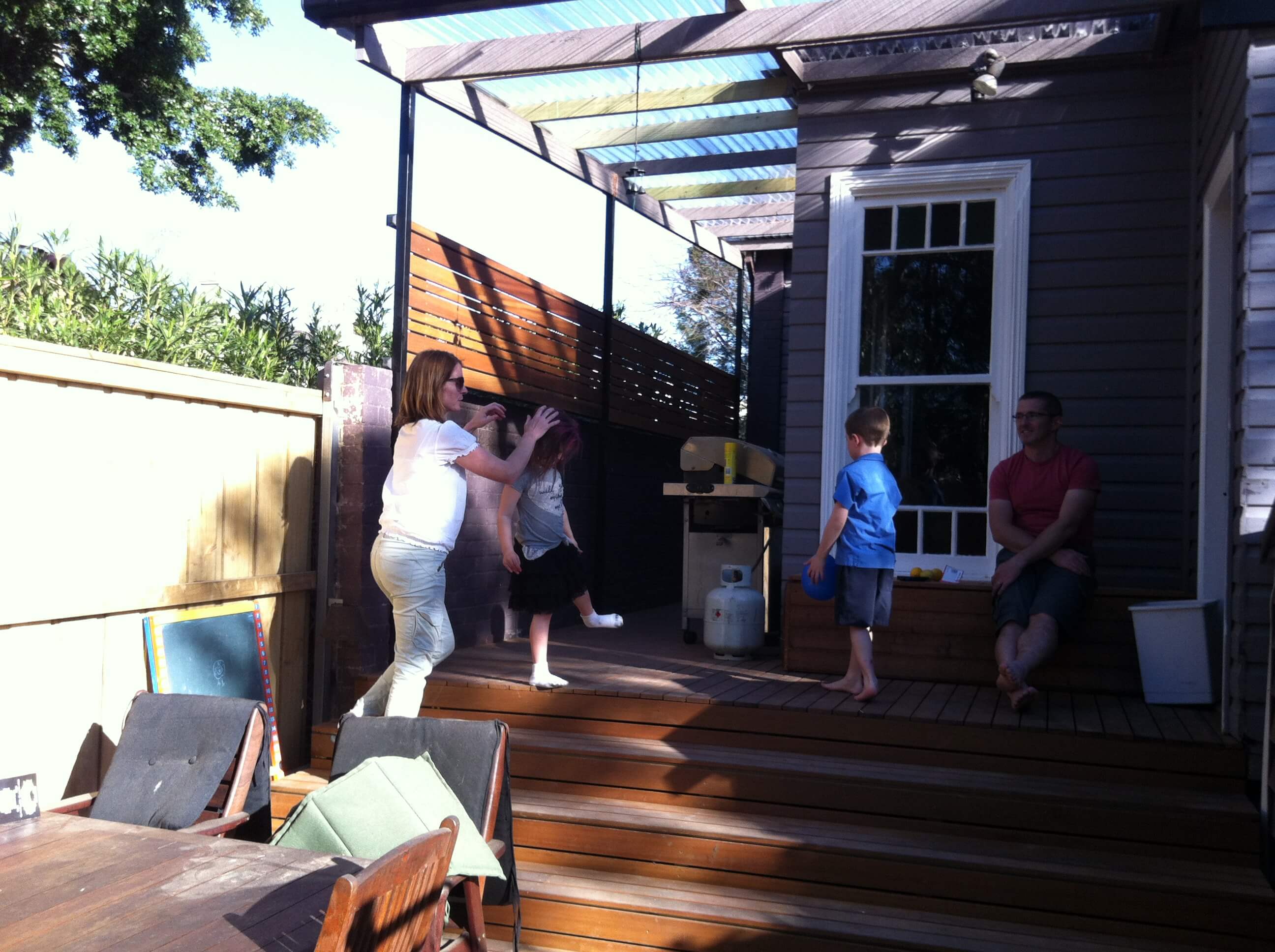 After work complete. Happy Family.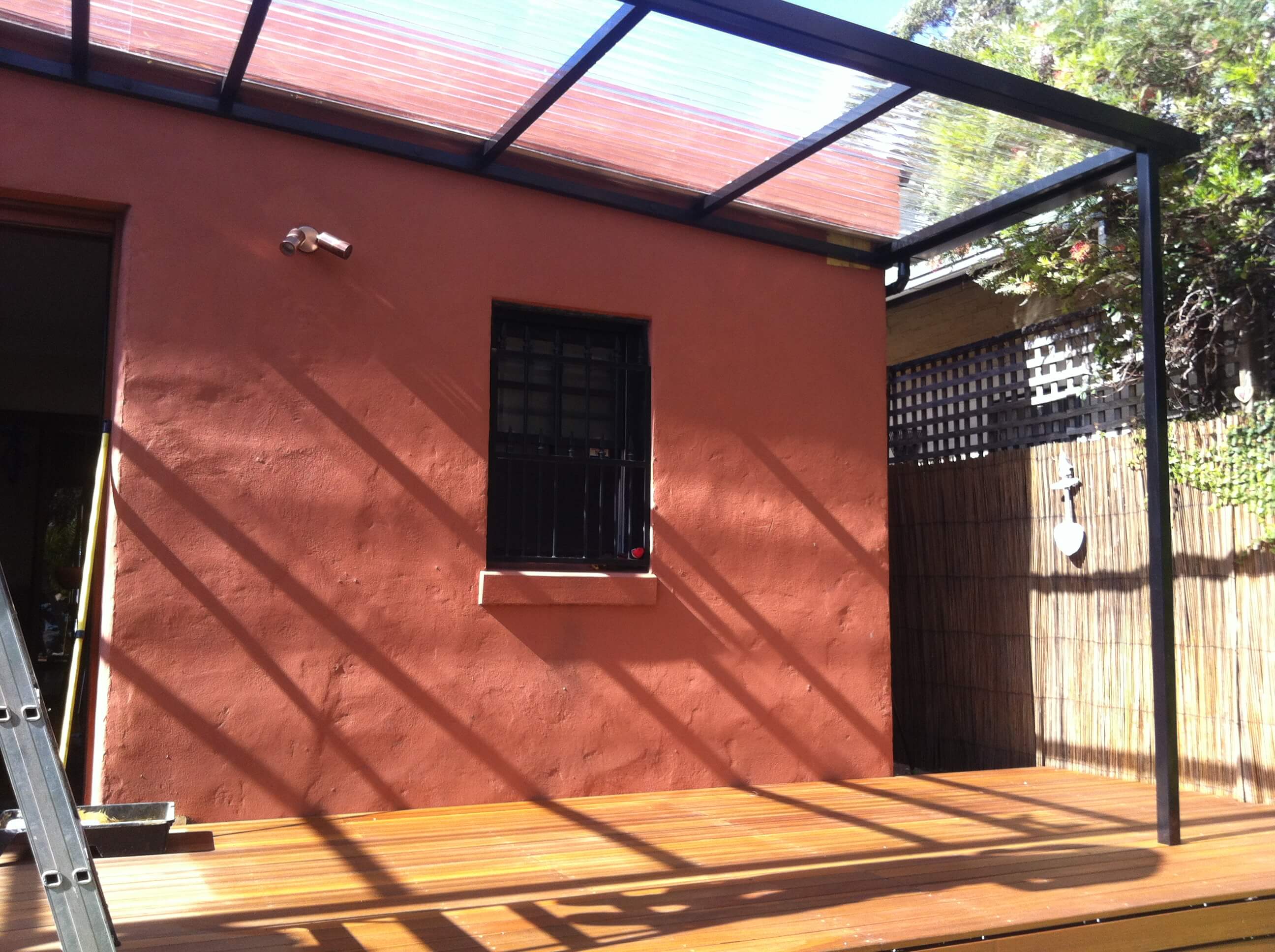 Galvanised Steel and Hardwood Deck with Black Powder Coated Pergola in Newtown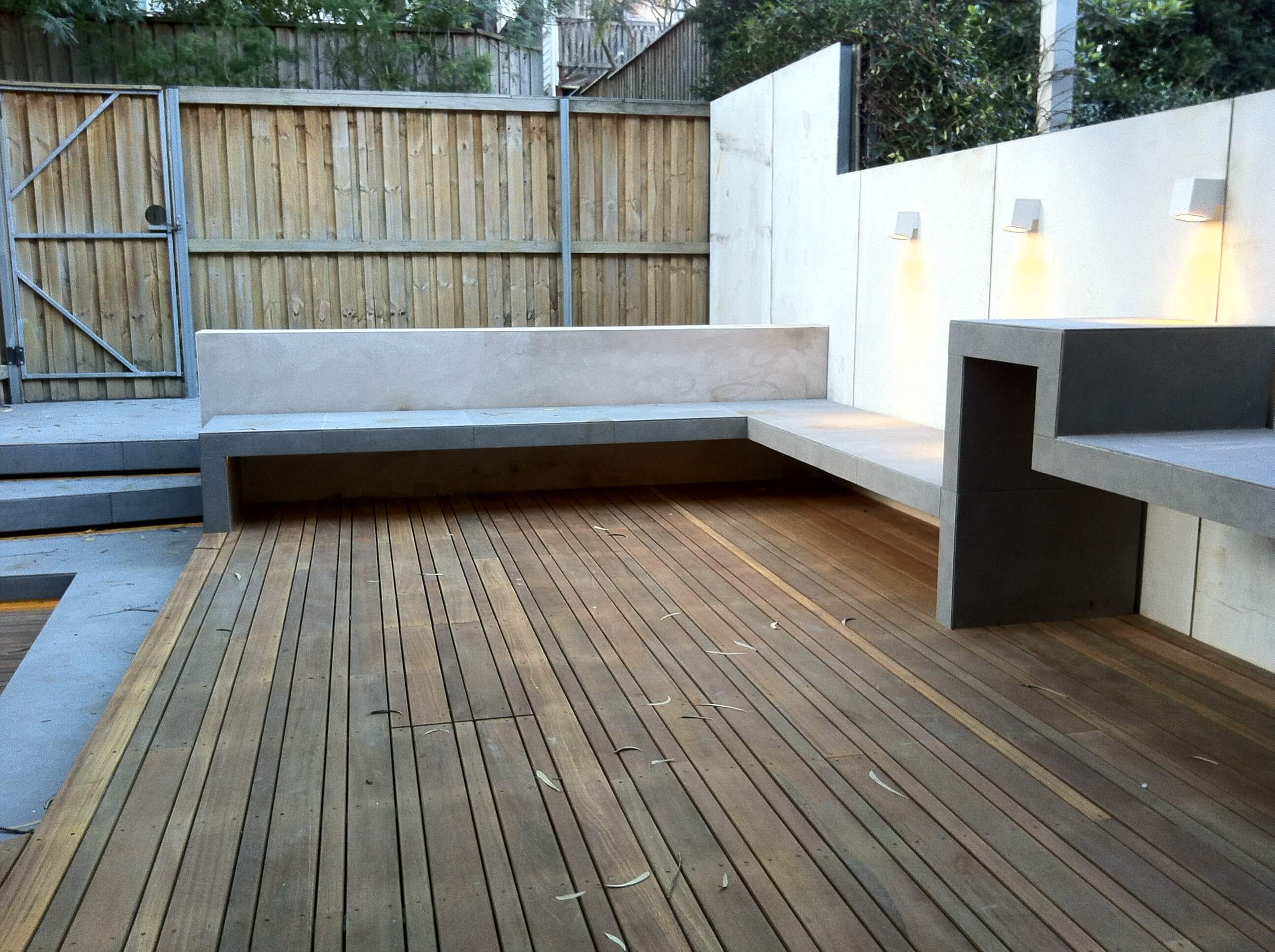 Galvanised Steel and Hardwood Decking. Rendered Walls. LED lighting. Steel and Tile Seating and BBQ stand in Lilyfield.
May 2013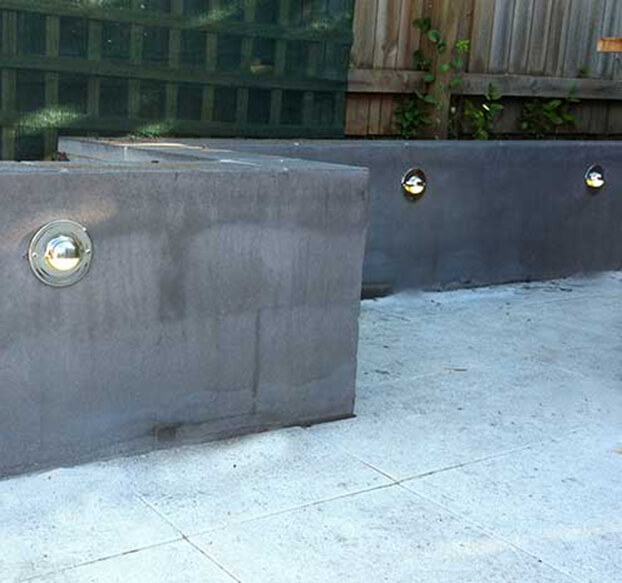 Installed these beautiful stainless LED lights into our Stanmore job this afternoon. The job consisted of concrete filled Retaining walls/Garden walls and beautiful off white pavers.
May 2013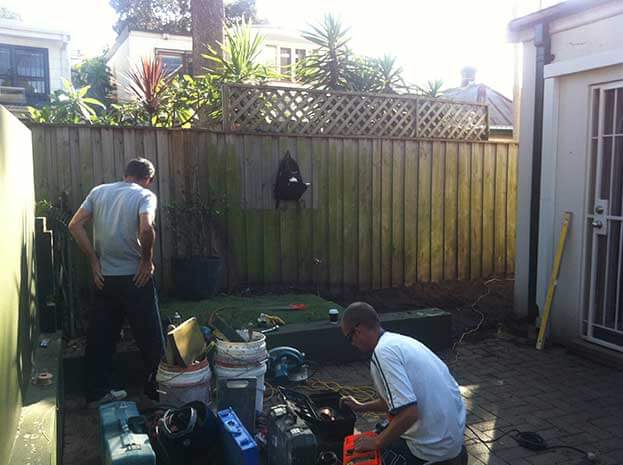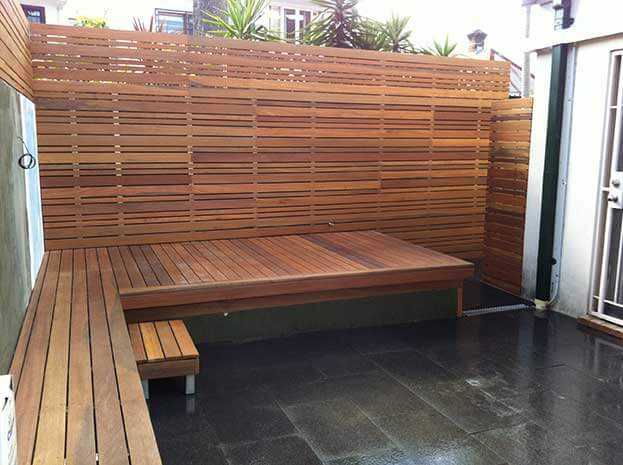 Just finished this job in Erskineville. The photo doesn't really do it justice as there is more paving around the corner and a beautiful daybed tucked away on the right. We installed 600 x 400mm Black Granite pavers and then sealed them with a colour enhancing sealer. Very dramatic. We also installed LED strip lighting under the deck and seating.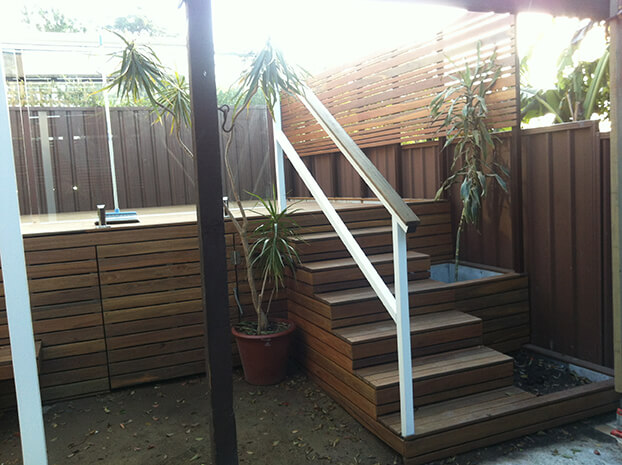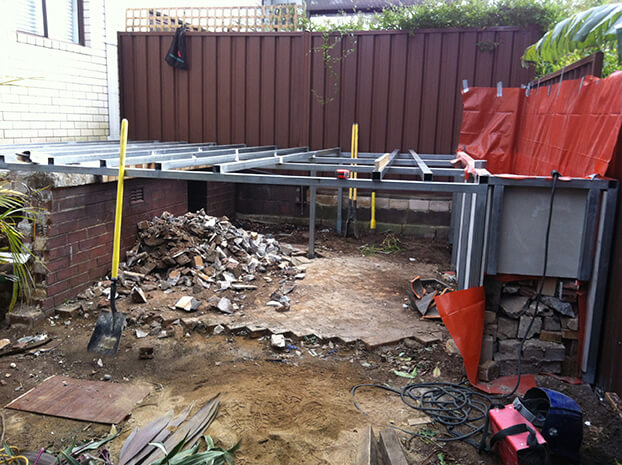 Just finished Sol and Anna's job in Earlwood. The job got bigger than the simple deck and raised garden bed we were to build. Sol asked us to repair the sad old pergola they had and to install a couple of privacy screens. The pergola repair turned out spectacular (will post photos when I get a chance) so if you have a tired old pergola it is so much cheaper to repair and restore rather than demolish and rebuild. A great option and comes with all the guarantees that a new job has.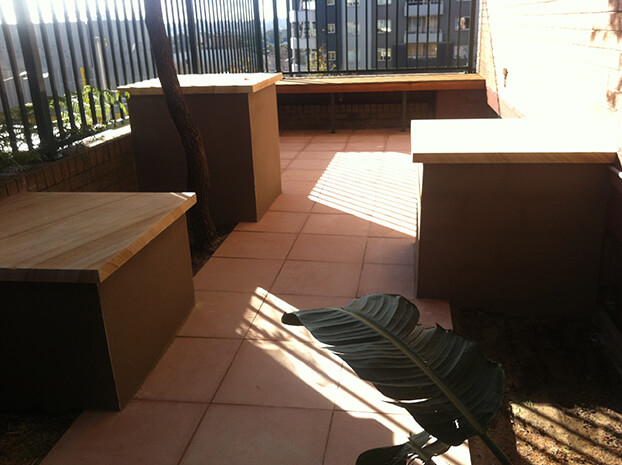 Just finished this renovation in a strata unit in Darlinghurst. The Body Corporate had us excavate and lay paving and install some drainage. We also constructed some plinths around concrete outcrops (to hide them) then we cement rendered them and placed the massive stone slabs on top. In the background you can see our slatted table we installed form galvanised steel and hardwood.