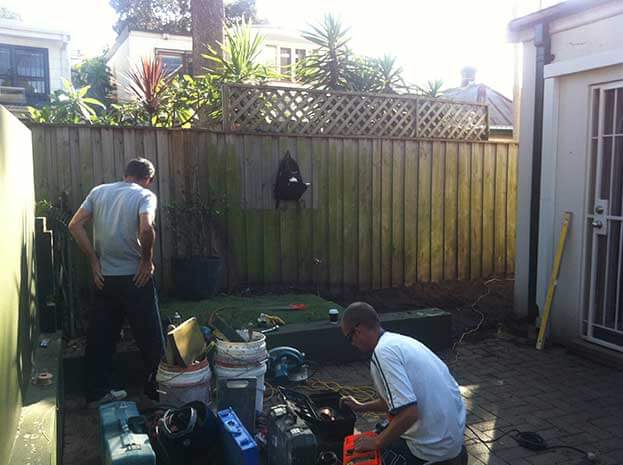 As some of the leading landscapers in the Dulwich Hill area, local homeowners can count on AllSpace Paving and Decks for innovative landscape construction, including paving, decking, stairs, retaining walls, pergolas, screens and more. With over 20 years of industry experience, you can count on us to get the job done to your specifications. Whether you want to create an entertainer's paradise or simply provide your kids with a dynamic outdoor play area, AllSpace Paving and Decks can help.
Paving Dulwich Hill
AllSpace offer creative and long-lasting paving to Dulwich Hill homes, focus on eye-catching, large-format paving. We are also able to integrate paving with decking, allowing you to create a seamless transition between different parts of your outdoor area. If you've been looking for truly passionate landscapers for paving in Dulwich Hill, AllSpace Paving and Decks are the clear choice. Whatever your vision, we'll make it come to life with our paving solutions.
Decking Dulwich – Timber Decking Builders
There's perhaps no better addition to a home's outdoor space than timber decking. Dulwich Hill locals wanting a sturdy and beautiful deck can turn to the leading deck builders in the Dulwich Hill area, AllSpace Paving and Decks. With galvanised steel frames, a high-tech screwing system and a UV resistant oil coating, you can be sure your deck will last the test of time when you turn to AllSpace for your decking in Dulwich Hill.
Areas We Serve